Worship Services (Summer Hours)
SUNDAYS
8:15 a.m. Traditional Service with Communion
9:30 a.m. Outdoor Worship with Communion (Memorial Day - Labor Day)
10:45 a.m. Traditional Worship with Communion  
Trinity Lutheran Church offers year-round Sunday worship services indoors at 8:15 and 10:45 a.m.  From September through May, a Saturday evening worship service is offered at 5:00 p.m., and Sunday School is held at 9:30 a.m. on Sunday mornings.  
Summer Outdoor Worship Services are held at Trinity Lutheran Church on Sundays at 9:30 a.m. from Memorial Day weekend in May through the end Labor Day Weekend (in lieu of Sunday School).  It is a very casual service.  Bring a lawn chair, or borrow a folding chair, and join us under the trees out back!  (In inclement weather, we move indoors.) 
Vacation Bible School — Everest
July 26-30, 2015 — 6:00-8:00 p.m.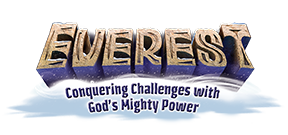 * Information: Everest: Conquering Challenges with God's Mighty Power
* Register:  Register for Vacation Bible School online