Women's Prayer Group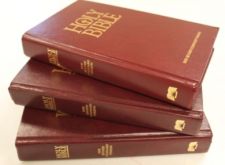 This group has no formal meetings, but prayer requests are taken at any time via e-mail. All women are welcome to join this e-mail group. This informal group has just three rules:


All information is held in strict confidence
We listen and support through prayer; we do not give advice
We continually pray for those who cannot be with us and for the church and its leaders

This group's mission is to pray each day for everyone on our prayer lists. For more information or to be added to the online prayer group, please send an e-mail to [email protected].